Where the Sweetgrass Grows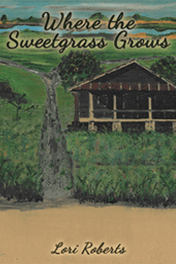 Carly Tabor thought she'd buried her gift with Freddy Richards, the orphan child whose remains were discovered in her King Street home two centuries after his murder. Her ability to communicate with the dead, especially deceased children, originally presented itself when the restless spirit of the child and three others haunted her home. Her new job as an investigative reporter for the local television station calls into question her idyllic lifestyle.
When Carly overhears a conversation between her boss and the mother of a missing child seeking help, her sensitive ability returns. She is haunted by the words she hears and when the spirit of the missing child appears to her several different times. Carly knows she needs to be more involved. This leads Carly on a search into unresolved missing person cases.
Published 2018
PRICE $16.95 + TAXES & SHIPPING